A Walmart money order is a good option if you need to pay a bill or even buy something with a check. In this case, you don't need a checking account; the money order will simply serve your purpose. It is cheap and easy to obtain. All you have to do is visit your local Walmart and pick the money order up.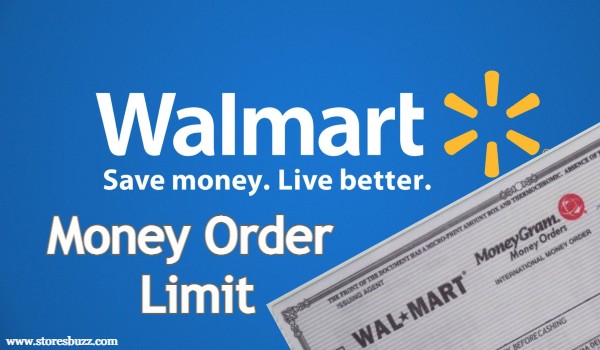 People also look:
There is a nominal fee that you have to pay in order to purchase it. To know more about the money order and its limits, keel scrolling!
What is a Walmart Money Order?
A money order is like a prepaid check or bank certificate. In order to get a Walmart money order, you have to pay the sum of money that you need to send at Walmart along with a small amount of additional fee. After the payment, you will be issued the Walmart money order. Then you will have to fill in your name and that of the recipient of that money order.
The benefit of a money order is once you pay in advance, the money order won't bounce back like a personal check. Additionally, they are issued with traceable numbers which can be traced if the money order is stolen or lost. Only, make sure to save the stub that contains the required information.
Does Walmart Do Money Orders?
Yes. Money order at Walmart is done by the service desk or Money Services Center. The employees at Walmart are generally friendly and they will help you with your money order needs.
The money orders can be sent through Money Gram. Walmart money order limit under $1000 requires a government photo ID and a fee of $1 is required. Walmart money orders are available 24/7 in select locations.
What is the Walmart Money Order Limit?
An individual at Walmart can issue money orders worth upto $1000 easily. But, incase you have to send money orders more than the given amount, in that case, multiple orders are to be placed.
The Walmart money order limit is $5000 but it has been raised to $7,500 from the months of January through April. This is to ensure that larger tax refunds are cashed. The fees in such cases can reach upto a maximum of $4.
How Much Does a Money Order Cost?
Generally, if you want to purchase a money order at Walmart, you are to pay a required fee of $1 or even less. The fee varies from Walmart to Walmart. Since the fees depend on your location; there is as such no fixed amount. So, check with your nearest Walmart, it's the cost of money order to be certain.
Does Walmart "Cash" Money Orders?
Yes. Walmart does cash money orders. The money order can be used to cash at banks, check-cashing services, and certain retailers, which even include grocery stores. It does so in-stores using both MoneyGram and Western Union. A fees is applied to cash money orders, which is $1 maximum.
Walmart will cash the following:
MoneyGram money orders used to purchase at Walmart
Cashier's check
Retirement distribution
Government checks
Tax checks
Insurance settlement
Payroll check
Also read: Near me Walmart Pharmacy Hours || Can you return a TV to Walmart?
Are the Walmart Money Orders Refundable?
The Walmart money order is refundable. Incase you end up not using the money order, you have to visit your local Walmart with your receipt to refund it. The receipt is issued at the time of purchase and you have to return it to your local Walmart as long as it is not damaged or altered.
If any problem arises with the money order, you need the receipt when you contact customer services as it contains the reference number.
Conclusion:
All in all the Walmart money order is easy and convenient. Walmart is one of the cheapest places to get a money order. The limits are clear and the customer services us there to help you in any situation. You don't need to be registered for a check cashing card to cash check or money orders. So, it is an option you can try. It will definitely save your burden and time.