Best Buy is famous in the USA for being the go-to place of electronics shoppers. Best Buy price match comes into discussion among the customers as the policies allow them to compare between several brands and choose the product that has the most reasonable rate, without compromising with the quality.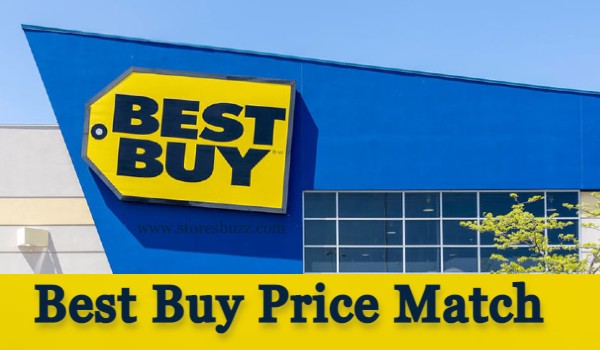 Many shoppers are however not aware of Best Buy match price, which is why we thought we might jot down all the required information and put it out in this one article.
People also look:
The following sections will focus on the various policies attached to Best Buy price match and will serve as a guide.
Does Best Buy Price Match?
Yes, absolutely. Best Buy will be happy to match the prices of its competitors. Often customers are struck with confusion whether Best Buy products qualify for price matching or not. However, there are definitely some eligibility criteria that are to be fulfilled. These are stated below: –
Identicality – In order to qualify for a price match, the product that you have chosen must be identical to a competitor's product in terms of brand, colour and model number.
Online Retailer or local competitor – If your product belongs to any of these two categories, you must immediately know that it is qualified for price matching.
Not mentioned in any exclusion list – If the product is shown on the exclusions list then it will not qualify for price matching. Do visit Best buy Price Match Guarantee to see the full list of exclusions. That way you will be prepared for what to expect.
What Stores Does Best Buy Price Match?
Best Buy includes both online and local competitors. The online competitors include Amazon.com, HP.com, Crutchfield.com, Dell.com and TigerDirect.com. Usually, Best Buy tries to keep their prices a little lower than these retailers and at times challenges their prices. The local competitors such as Walmart, Target, Costco, Home Depot are also tough competitors.
Best Buy beats its competitors in both modes as it has given its customers an option to choose between online and in-store price match policies. The next section discusses the step-by-step process of both Best Buy price match online and in-store.
How to Price Match Best Buy in Store?
Step 1: Find a product that qualifies the Best Buy price match policies. Take help from those stated above.
Step 2: The product that you've chosen must be identical with that of its competitor.
Step 3: Keep a record of the receipt and all other documents that were handed over to you during its purchase.
Step 4: Take a proof of the competitor's price for the same product. It might be a small cut out of an advertisement or photo of the original price in its official website. The price you are opting for must be lower than the price at which the product has been offered or sold to you. And it should be in effect.
Step 5: Visit any of the Best Buy stores with all this evidence and talk to the sales associate or the manager.
Step 6: Your claim for a price match will be reviewed and verified immediately. It will be accepted on successful qualification. The price match request will be only accepted if the person who was listed in the "Bill To" section opts for it in person.
How to Price Match Best Buy Online?
If you have purchased your product through BestBuy.com, you need to follow these steps below: –
Step 1: Taking the help of the list that mentions the eligibility criteria for price match, select your product.
Step 2: The price match request will only be accepted through an online chat or phone call. So, connect with Best Buy Chat portal.
Step 3: Be prepared with the photo of an ad or website link where the lower price is stated.
Step 4: Alternatively, you can also call on 1-888-237-8289 to register a price match Best Buy online request.
The online price match requests might get delayed confirmation. However, you might choose to directly call for a fast response and further clarification.
Also Read:
Some more important Points Related to Best Buy Price Match to be Kept in Mind: –
Only new items are considered for a price match. The product that you have purchased must be in stock, only then can you get it at a lower price that you propose.
Register your request within fifteen days of your purchase.
The price match requests are best served in-store. Try to shop from a physical store so that you get the price match request fulfilled at the latest.
No products under third-party sellers shall qualify for Best Buy price match.
If a special offer has already been given to you during the payment of the product, do not expect your price match request to be considered.
Conclusion
Best Buy is undoubtedly one of the most customer-friendly retail stores in the U.S. The price matching policies enhance its overall brand name. Make sure that you have the market knowledge of price ranges of the desired electronic goods of multiple brands. Only then can you challenge Best buy prices and get a better deal out of it.
It is not a place to bargain but a place where you can expect the lowest possible rate to be granted to you. We hope this article was insightful. Return for more updates!