Amazon has gained a dominant position worldwide by revising its prices and introducing customer-friendly offers. Yet with the growing prices of every basic necessity, it's hard for the commoners to keep up with the expenses. They constantly look for better options.
Hence, Amazon price match becomes a much-talked-about topic among regular users. We found that there isn't much clarity from the official sources on Amazon price adjustment. Therefore, we bring to you a complete guide of price adjustment Amazon policies and whether one can actually opt for Amazon price adjustment.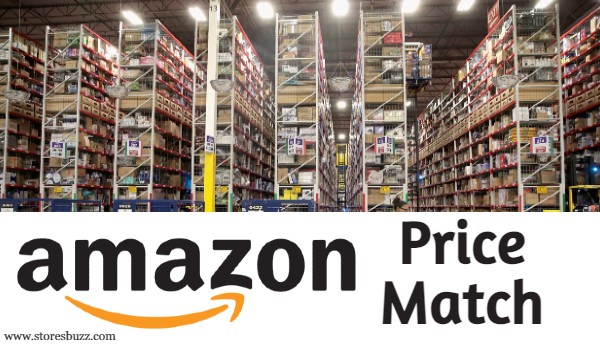 Does Amazon Price Match?
According to the official source of Amazon, no. Amazon claims to maintain the lowest price possible for all its products after studying the prices of its competitors. The prices displayed on Amazon for any and every product is thereby the best and the lowest one.
Hence, they do not accept any price match requests from the customers. Find out detailed information on Amazon's Payments, Pricing and Promotions portal.
Does Amazon Allow Price Adjustment on Any Product?
Previously, Amazon used to give its customers' price matching options on many items. It could be simply availed through the customer service. But soon policies were changed and almost no items are eligible for Amazon price adjustment.
But there are a few exceptions – Televisions and Cell Phones. So, there are a few products that still qualify for Amazon price adjustment even though it's not necessarily a price match after purchase. The excess amount charged is simply refunded to the customers.
In 2016, Amazon announced that only Televisions would qualify for price matching, which means that if you purchase a TV set from Amazon and find a lower price of the same brand and model under some other website or retailer, you would get a refund on reporting.
Seven days is the period within which the price matching request has to be made. If your Television has not yet been delivered to you while you find a lower price of the same product, Amazon will refund the cost difference within fourteen days of shipping.
The same policy is applied to cell phones as well. Amazon might lower its price as soon as its competitors do. However, if the customer has paid a high price, the excess is refunded by Amazon or the third-party seller within fourteen days of shipping.
You may check Best Buy, Costco, Target, Walmart, bjs.com, bjorns.com, dell.com, meijer.com, Samsung.com, us-appliance.com for price comparison of your desired Television and cell phones.
How to Request an Amazon Price Match?
In a few simple steps you can request an Amazon price match after purchase as shown below: –
Login to your Amazon account through the Amazon mobile app or www.amazon.com
Tap on "Your Account."
You will be displayed with your Amazon profile wherein you can check "Your Orders" under the menu.
Select the product that you would like to claim for price adjustment. Note that the product should have been purchased in the last seven days.
If the product qualifies for a price match, you'll see an option called "Found a lower cost or better price?" Click on it.
You have to provide the link of the same product with a lower price available on a different website.
It's preferred that you include a few lines in your application demanding a refund of the excess amount charged. Then click on "Confirm".
You are done. Sit back while the Amazon employees review and go through your price match application. As soon as they view your application, you'll be notified if your product is eligible. Alternatively, you might also take help of the live chat session on the app or Amazon's official website.
In the customer service page, you'll find a "More order issues" available in the drop-down menu. A chat option will be available. Though it is a bot, your query will be answered. For further information, you will have to contact Amazon either via customer care or email.
What are the Policies for Amazon Price Drop Refund 2022?
Even in 2022, Amazon is insistent on its decision of refunding the difference in cost price of the purchased products. As of 2022, the time period is 10 days within which a customer needs to request for price adjustment.
Recently, Amazon has adopted a policy of issuing its prime customers with an automatic refund if the item's price drops within ten days. In case you decide to return the product, the price adjustment period will not be extended.
Some Hidden Ways to Price Match on Amazon: –
Promotional Codes- This might be a referral code or could be like a digital coupon. While paying for the order, make sure you enter this code in the box. Promotional codes through third-party vendors are accepted.
Amazon Prime – If you have a subscription of Amazon prime, you need not worry about saving money on your online Amazon purchase. Free delivery, no shipping fee, easy returns are some of the privileges you would enjoy being a member of Amazon Prime.
Lightning Deals – These are available for a very short period of time. You need to keep your eyes open for this one. Usually, Amazon likes to surprise its customers with huge discounts on selected products for a few days or in many cases just for a few hours. These deals are limited and the products go out of stock immediately. So be careful.
Conclusion
As long as you purchase from Amazon, you need not worry about your expenses. Though Amazon price match might not be available any longer for all products, the e-commerce giant makes sure that you can grab huge discounts in some other way. We have broken down all possible methods of price adjustments in Amazon. We hope the information was helpful and look forward to you visiting again!