Costco's return policy is very flexible and you can exchange in return items comfortably. Costco's generous return policy is often abused by customers. There are instances of customers, even trying to return a dead Christmas tree, in the month of January, and rumors fly that Costco probably accepted it!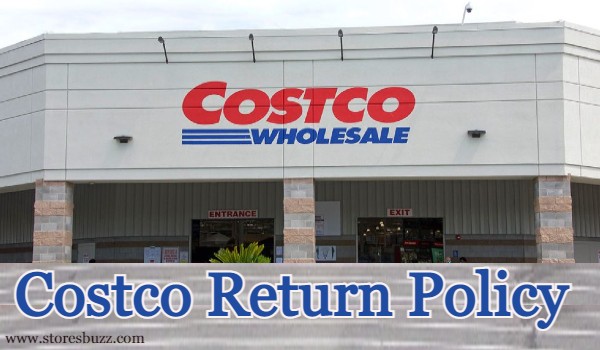 Hence, if you have got any questions related to Costco's return policy, on items such as TVs and laptops mattress' or even precious metals, this article provides a ground rule, when it comes to Costco's terms and conditions.
Nonetheless, it is a place where, almost anything can be returned, at any time without any questions asked. The offer extends to limitless merchandise as well, so go get your membership now, to get a full refund on your annual dues, if you are unhappy with your purchase.
What is Costco Return Policy?
Costco's return policy is 100% risk-free and it guarantees full customer satisfaction. Costco cancels and refunds membership fees anytime incase of dissatisfaction. When it comes to merchandise, Costco return policy, allows you to get refunds on any product purchased, when it does not meet the customer's satisfaction level.
The returns are accepted within a period of 90 days, which is valid from the date of the purchase. But in the case of mobile phones, the returns vary based on the carrier service contract. Incase of limited life expectancy products like tires or batteries, which are sold with 'product-specific limited warranty', returns are allowed.
Although when it comes to products manufactured under the members' specifications, they are not eligible for return or refund except when it comes to repair or replacements which occur due to failures for being unable to meet expectations.
How to Return items at Costco?
The products that are purchased at Costco, should be returned at the returns counter, at any Costco warehouse. In case of items that are ordered online through Costco.com, they can be returned at any Costco warehouse or through the website mentioned. The payment methods may differ. In case of online, returns can be made via :
All visa cards,
The Costco's Anywhere Visa Card by Citi
Discover cards
Pin based debit or ATM cards
Costcoshop cards( can be purchased at Costco.com)
Can you Return an item without Receipt?
It is the most asked question, Costco's s return policy is very lenient and according to which, it is helpful if you are in the possession of the receipt or the original product packaging but it is not necessary for processing the return.
Can you Return items at Costco Warehouse?
Apart from a few exceptions, anything can be returned to any Costco warehouse, simply, by bringing the product to that location. The member service team will happily assist you and it would be helpful if the receipt or the original packaging is brought along, only to simplify the return process.
In order for Costco to keep delivering low prices, some items need to be returned within the 90 days period. Other than that, Costco provides free technical support for electronics like TV's, computers, cameras, printers across their lifetime. Just keep in mind, limitations are applied to some products, the details of which can be found in the membership counter on Costco.com.
What is Costco Return Policy for Electronics?
Costco's electronic return policy is exceptional. It is notably the most generous policy when it comes to accepting returns and processing refunds. The return policy extends for a period of 90 days, that are applicable on items as follows:
Televisions
Projectors
Smart phones
Drones
Tablets
Smart Watches
MP3 players
Mobile phones
Refrigerators
Cooktops
Microwave ovens
Washer and dryer
Vacuum cleaner
What is Costco Return Policy on Diamonds?
When you are going to return a diamond larger than one carat, you have to present the original paperwork that includes the IGI And or GIA certificates. When it comes to solitaire rings or jewelry items which have way more than one carat, they have to go through Costco fulfillment center where they can be verified before being processed for the return.
It is not a lengthy process and can take up to five business days. In case if you cannot make it to Costco's  location,  you can contact them via the links provided on their web page and fill up the following information:
Your name
Order confirmation number
Phone number
The reason or reasons for the return
The payment mode that is to ensure whether or not the credit card that has been used for the order is still active for the refund.
Once this information has been received, Costco will arrange for the pickup of the item, which will be shifted to the centre for verification.This is a lengthier process which can take up to two weeks as it includes the shipping time as well as the verification process.
But you should be assured that your return will be processed if the verification process goes smoothly.
What is the return policy on products with limited life expectancy?
Items like tyres and batteries are understandably items that wouldn't last forever and therefore are sold with a product-specific limited warranty at Costco. The return policy in this area is a  bit grey here. It often depends on how persuasive you are, as it lies on the store manager's discretion to make the final decision about whether or not, the product will be accepted for a return.
In case the customer is not completely satisfied with the order, they can speak with the staff at the local Costco tyre centre. The  Five Year Road Hazard warranty, provided by Costco,  protects tyres from wear and tear damage for 60 months after purchase.
Does Costco Accept Returns for Customized Items?
The simple answer is no. Products that are purchased as a part of a special order kiosk, or are customized by the consumer, cannot be returned. Costco provides personalization on products like mugs, banners, calendars, throw pillows, where you can put the picture of your liking and personalize them and hence, such items, are not accepted for returns.
Conclusion
Although Costco has a very customer-friendly return policy, which guarantees a safe and satisfactory return and refund process, it has, as a result acquired the trust of many customers.
But there are certain limits that one should keep in mind while making a return. If any dispute arises regarding a return, it is important to keep in mind that it lies at the managers' discretion and an abuse of the policy, can lead to the cancellation of your membership.