Often Paypal users find difficulty in using Paypal as a mode of payment while purchasing something from Amazon. So, the answer to your question of "Does Amazon accept Paypal?" is unfortunately NO. Why? This is exactly what we would be addressing in the course of this article.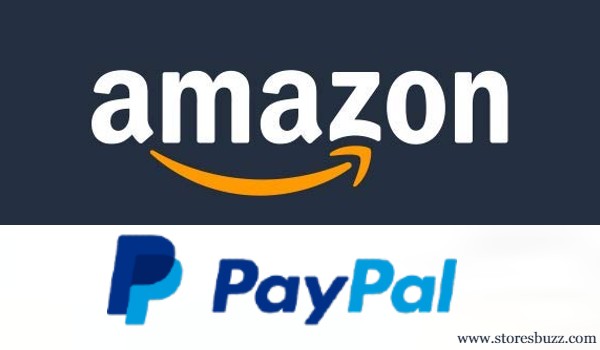 The key takeaway from this article would be the various alternative methods that would guide you on your way to using PayPal on Amazon. We would also be stating the pros and cons of each of these methods so that you can make a wise choice that suits your requirement.
Does Amazon Take PayPal?
No, not directly. In this era of technological advancement and work-driven daily routine, people find it a lot easier to use convenient modes of shopping and payment. Amazon, Paypal, as you might know, are two most frequently used applications.
However, it might be disappointing to know that there's not a very convenient relationship between the two, that is to say while using Paypal to pay for your Amazon purchase, there are a lot of hazards to go through.
Primarily there are two reasons behind this inconvenience that concerns us. The first, the historical feud between Amazon and eBay. These two companies were the top competitors in the market, for a long time. Since eBay is directly linked to PayPal, Amazon decided to emerge as a separate brand.
Perhaps the other reason is more of a personal preference. Amazon Pay is one of the emerging modes of payment in Amazon. It is more than obvious that Amazon would prefer its own service to be used by its retailers over any other third-party services.
These two reasons are however given no official confirmation from either of the companies involved.
Can I use Paypal on Amazon?
You cannot use PayPal directly for making payments for your purchase on Amazon. But that is not the end of all. Here's the good news! You CAN use Paypal for Amazon. You need to be witty in doing so as you cannot directly use it to pay.
We are here to guide you through all the alternative processes. Amazon will discourage you to use PayPal but you need to take long leaps over hurdles that come in the way.
How to use Paypal on Amazon?
Amazon doesn't give you the option of Paypal so you have to check out some of our suggested alternatives below.
PayPal Balance – The obvious method is to try transferring the balance from your PayPal account to your bank account and thus utilize the amount for Amazon payment.
PayPal Cash Card – This useful accessory links your MasterCard to your PayPal account in a way that it enables you to make payments to Amazon. MasterCards are accepted almost everywhere now. Amazon is bound to accept it. The PayPal Cash Card works as a sort of Debit Card that draws the amount from the PayPal account it is connected to.
There is one drawback that you need to know. Though this method involves no credit check, on applying for a PayPal Cash Card, you have to wait for your physical plastic card to arrive and only then you shall be able to make payments. It also charges additional fees on every withdrawal and reloading of cash into your account. So, maintaining a PayPal Cash Card might be troublesome.
PayPal Key – Since Amazon accepts MasterCards, it becomes easier to use PayPal Key. It is also known as PayPal Business Debit MasterCard. This is a virtual card, quite similar to the PayPal Cash Card with a card number, expiration date and security code. It enables you to use your PayPal balance. No credit application is involved in this method.
However, the major drawback that comes into play with most of the customers is the legibility criteria. You will not get this service unless you are eligible. Log into your PayPal account to check if you are eligible.
PayPal Credit Cards – PayPal offers two kinds of Credit Cards to its customers – PayPal Cashback Mastercard and PayPal Extras Mastercard. These cards work efficiently like any other Credit Cards and can be availed by all PayPal account holders. In this case, the PayPal account balance is not being utilised. On every successful payment, you get rewards and special cashbacks.
Credit cards are always not ideal, especially where there's financial instability and hence this method of paying for Amazon purchases is preferred by less number of people as compared to the other two.
Amazon Gift Cards – You can buy Amazon Gift Cards using your PayPal account. Visit www.eGifter.com or www.BestBuy.com to get yours. There are other sites as well but you need to make sure that the site is safe enough. For being on the safe side, try buying gift cards of less worth. On owning an Amazon Gift Card, log into your Amazon account, apply the gift card value onto your Amazon account and use it to purchase your essentials.
All of the above methods let you use PayPal while paying for Amazon goods but indirectly.
Conclusion
Among all the state methods, PayPal Key is considered to be the most convenient method of payment when it comes to shopping from Amazon. We hope you could gain the required information related to your query "Can you use PayPal on Amazon?"