Amazon is undoubtedly the largest online global platform in the world. Besides providing its customers with huge discounts, there exist Amazon employee discounts as well. The best part about being an Amazon employee is that the Amazon employee discounts are only a small portion of their employee benefit.
If you want to be a work for this e-Commerce giant, we have discussed the major Amazon employee benefits in this article. Keep scrolling to know more.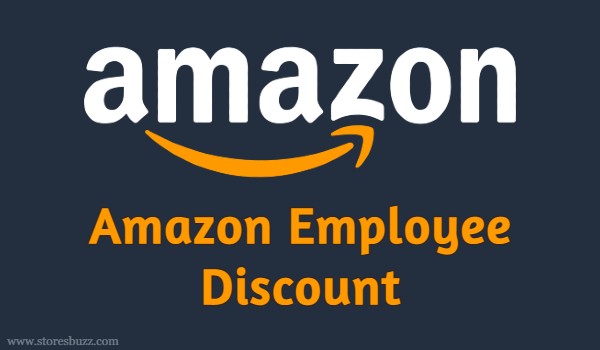 Do Amazon Employees Get a Discount?
Yes. Amazon employee discount is offered by the company, to its employees. The employees are given a 10% employee discount. This Amazon employee discount can be used any day of the year, as long as the product is available. As they cap the annual discounts at $100, you get 10% off everything upto $1,000.
As per reports, an employee has to work for 30 days, to tap into their Amazon employee discount. Products have to be sold and fulfilled by Amazon directly, for this purpose. Unfortunately, this benefit doesn't extent for Prime.
What are the Amazon Employee Benefits?
As discussed before, the Amazon employee discount is a small portion of the amount of benefits that the employee gets. This acts as a great incentive for being a good employee. The range of the benefits are immense, let's find them out.
Health benefits: They are extended beginning from the first day itself. But, as long as your work hours extend 20 hours per week.
Maternity and Paternity leave: The full time employees at Amazon are eligible for upto 4 weeks of pre- partum and 10 weeks of paid post partum leave. Best part about it is that, it includes the fathers as well.
Adoption Assistance: another great benefit provided by amazon.com is Adoption Assistance. You can get upto $5000 for a single child while $10,000 for more than one.
Employee Assistance Plan: Besides the monetary assistance, Amazon employee benefits includes free counseling services for the employee as well as its family members which includes three paid sessions.
Other Assistance Provided to Amazon Employees.
Besides the major benefits, Amazon provides a number of other assistance and resources to its employees. Few of them are –
Restricted Stock Units (RSUs):
Amazon gives you the opportunity to become an owner of their Company. Through the granting and vesting of Restricted Stock Units, you can become a potential owner in the future.
RSUs are a key part of Amazon's carefully designed total compensation philosophy. Through this philosophy, the company ensures the ability to attract, motivate and retain employees of the highest caliber.
It shouldn't come as a surprise that Amazon actually cares about your health and well-being, whether you are on the job or off.
The following benefits are available at no cost and employees can avail themselves fairly from their start to work.
Amazon's free Employee Assistance Programme through this Amazon is able to provide confidential 24/7 support, including resources and referrals for its employees at work and their personal life.

Online resources for parents whose children struggle with developmental disabilities provided by the company:

Amazon helps in finding assistance for children and elderly, through care referrals and assistance.

Access to financial counselling:

Amazon employees have access to financial counselling, estate planning and other services incase the event of a life-threatening illness or death may occur.
Can People Other than Employees get a Discount?
No. Unfortunately, if you are not an employee, you are not eligible for discounts or benefits provided by the company However, through the Amazon Affiliate Program, you can earn a commission on any Amazon link.
People have to click on this link and make a purchase, for you to earn a commission. Many influencers these days earn a lot of commission through these affiliated links.
Conclusion:
Amazon is nothing with its employees. The company is made out of its employees as it extends its gratitude towards them through their employee benefits.
The Amazon employee discount is indeed a small portion of the benefits provided, as Amazon makes sure to extend holistic benefits be it physical and mental to ensure full use of its labour resource, for extending finer services to its customers.
The Amazon employee benefits are attractive to any future aspirant as since they are available so early on in the job, letting go of it is not an option. So, if you are considering applying for an employee position, do consider its benefits.